CranioSacral Therapy
A gentle way to balance the body.
If you have ever suffered from an auto accident or significant trauma you know how difficult it is to fully recover. Accidents and trauma can cause our bodies to change and adapt into new postures and movements to deal with pain and tightness. If not released these adaptations can create compensation patterns that over the course of years can settle throughout the body causing long term chronic pain. CranioSacral Therapy (CST), a subtle and very gentle hands-on technique, assists your body in releasing soft tissue restrictions. Through a series of gentle holds CranioSacral Therapy comes in under the radar working to unwind and loosen restrictions while restoring balance to your body.
A sense of deep peace is often felt at the end of the session.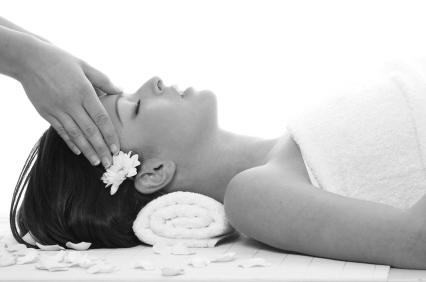 CranioSacral Therapy Session $130.00
CranioSacral Therapy Package of 3 $375.00
A Value of $390.00
A Savings of $5.00 per session
A 90 to 120 minute session of body balancing
Dress in loose comfortable clothes
Bring something warm to wear home.
Allow yourself time after the session to relax
____________________________
A Combination You Cannot beat!
Simply Sublime $495.00
A $545.00 Value
Complete Indulgence while saving yourself $50.00!
This is a package you take your time with and complete over the course of a year. You start with a CranioSacral Session to discover a sense of peace you've not known before follwed by three (3) separate Therapeutic Massage Sessions each attending to the aches, the pains, the stress, and the desire to move beyond it all. You finish this magical transition with one more CranioSacral Therapy session wrapping you up in a warm cocoon of incredible peace! Provides you the ULTIMATE in relaxation and body balancing.