Start With
The New Client Session




$135.00



Your first step in pain relief and deep relaxation.
The New Client Session provides you the opportunity to talk in-depth about your body and the issues you are experiencing. Whether it be pain or anxiety or simply a desire to find optimal balance and relaxation - this is where you begin your path to feeling better!
You begin by filling out a client information form to provide details about your health history and the reason for your session. You will be asked specific questions about your health, medications, past surgeries/broken bones, past auto accidents, occupation, lifting habits, computer habits and most importantly, your goals for receiving massage and have the opportunity to choose pain relief, stress reduction/relaxation and/or body balancing. How you answer these questions will provide the base for where we start your session.
Kathy will talk with you about the specifics of what is going on in your body and how that has come about. She will ask questions and take notes, she might test your range-of-motion (ROM), check your gait or posture depending on the problems you are having which provides helpful information on areas that require attention. This information provides the building blocks for an incredible massage and for your transformation.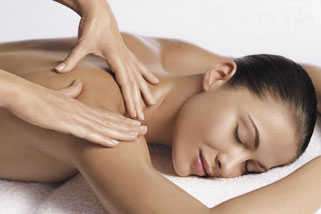 Next is table time! You will receive a thorough therapeutic massage where Kathy will utilize her knowledge and combination of techniques to provide you an incredible massage experience. In many ways, Kathy is a detective striving to find the root or cause of why you are in pain. She will ask questions during the session as she ferrets out sore muscles and trigger points, checking on pressure and making sure you are comfortable throughout the session.
As a first time client you will receive:
Extensive Client Interview

Customized Care Plan

Therapeutic Massage

Stretching Recommendations

Ergonomic Recommendations

Pain Management Recommendations

Stress Reduction and Relaxation
You should plan on your first session taking approximately 2 hours from start to finish.
When the session is finished you will have the opportunity to rebook and purchase the treatment plan of your choice. There are several options available to you for treatment plans.
One of the easiest ways to expand your New Client Experience
is by purchasing 2 additional sessions* when checking
out at the end of your New Client Session.

The New Client Package of 3
(Includes New Client Session and 2 additional Therapeutic Massage Sessions*)
A $325.00 Value for Only $315.00
*You have one year to use both sessions
And if you are looking for regular massage...

The Massage Club is the perfect plan for people who have been in auto accidents or suffering from chronic pain as it brings you in on a weekly basis for four consecutive weeks to continue building on the work started in the New Client Session.
The No Pretense Pricing Packages offer an increasing discount based on the number of sessions you purchase and are perfect if you are wanting to enjoy relaxation or have a limited schedule.
The Simply Sublime Package offers a combination of massage and CranioSacral Therapy. Ideal for the ultimate experience of relaxation and body balancing.
The Escape the Rat Race Program offers a year of unlimited Massage! If you are looking for regular weekly, bi-weekly or monthly massage therapy or to come in as often as you want this is the program for YOU!
Investing in massage is an investment

in your health.
Conveniently located in Loganville, Georgia
Prices subject to change without notice.